Saturday, December 31, 2011
Posted by

Michelle C. Moode
at 4:29 PM
No comments:

A lot happened this past year, most of it resulting from my choices.

And that's nice.

I'm looking forward to 2012. I have plans, and things to look forward to...and nothing so dramatic as a cross-country move.
I made a conscious choice in the spring to step away from blogging and internet business, because I was occupied with packing/moving concerns, making books for two big handmade events, and the stress/anxiety/teeth grinding of that time.
But until my little camera quit on me, I was taking pictures. Here is a sampling of some little things I have seen this year, and evidence of some little adventures...
Crane on Los Feliz Blvd.
Some good looking chairs in Downey, California.
Santa Anita, Arcadia, California.
Pickwick Bowling Alley, Burbank, California.
Crab Cooker, Balboa, California.
Hollywoodland, California.
The road to Visalia, chaperoning some teenagers.
California Grand Bethel, JDI, Visalia, California.
Sequoia on a whim with my girls.
Beautiful breakfast with Yvonne, at the Village Bakery.
Colorful carrots at the Hollywood farmers market.
And a fancy cake I made.
I said goodbye to my goofy students at CSUN.
(and we all wore ties.)
I said goodbye to a wonderful ol' couch, now re-covered at
my grandma and aunt's house. Glad we didn't have to move it.
I said goodbye to a beautiful apartment in Los Feliz.
This was the little brass peephole in the front door.
Next....books of 2011.
Posted by

Michelle C. Moode
at 2:13 PM
No comments:

Wednesday, December 28, 2011
A long time ago I bought
this lovely little ipod case
on Etsy from
mariforssell
. It is very well made and adorable, and I have spent a while this evening browsing around her Etsy store. (Ordering a camera led to thinking about camera bags, although I think her small DSLR bag would be rather roomy for my forthcoming Sony NEX-C3...)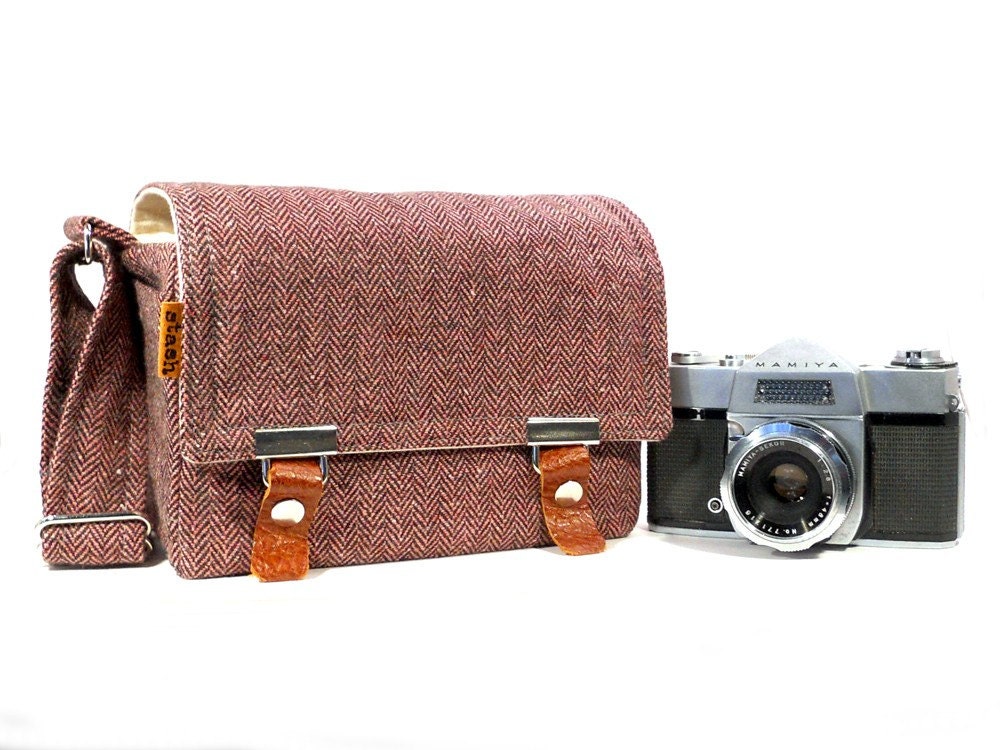 Ooh, little camera bag....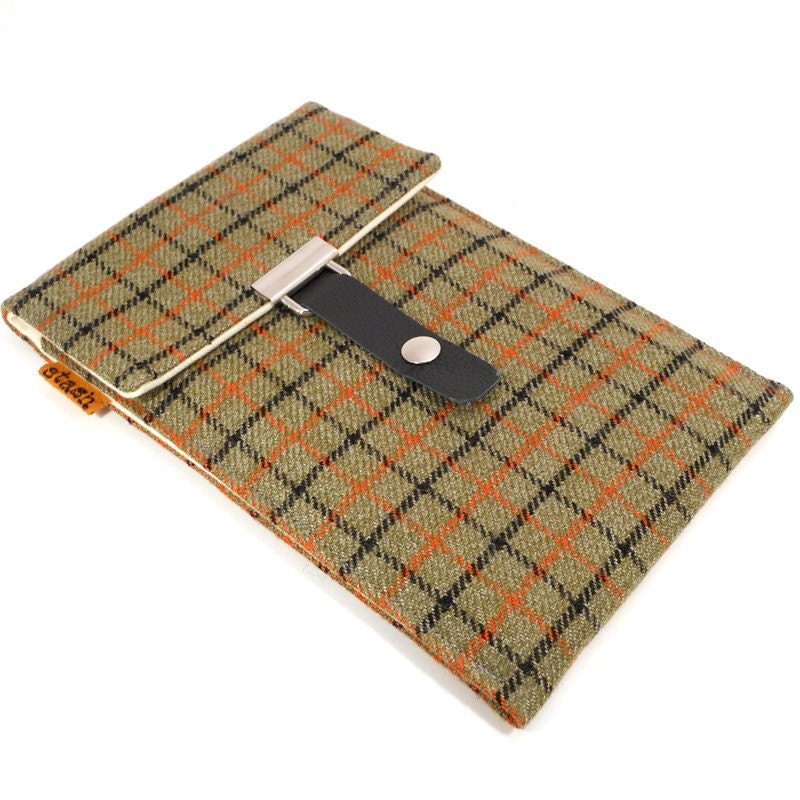 And, oh... this print....
Plaid, houndstooth, herringbone, vintage wool, snaps, and nice craftsmanship. You should absolutely
check her work out
.
Posted by

Michelle C. Moode
at 11:39 PM
No comments:

The
Penland Gallery
closes for the winter months, and it felt like as soon as I really settled into my new job, this winter hiatus began. It is not a bad thing: I am visiting friends and family and getting away from the wintery mountains for a while...(although I do look forward to some snow when I get home...the novelty of real winter has not worn off for this California girl)(It probably will soon enough.)
(On a side note: yes, I will be returning to the gallery in the spring, and yes, I still like my job.)
Anyway, a couple of weeks ago I visited Kentucky, and Susie and I partied like a couple of sick little girls.
Books and Fevers.
Shortly thereafter, I packed up my cold-medicine and flew to Texas. It hurt my ears a lot. Don't fly when you're sick, if you can avoid it.
I'll be here a while longer, and then head further west with my big brother and my NEW CAMERA.
New CAMERA!? So why isn't this blog post full of pictures? Because I don't have it yet....I just submitted my order online, after talking and thinking about it for months and months.
I have been unhappy without a camera. And I haven't been blogging, or documenting anything, or posting work on Etsy, and I mostly blame this on the lack of a camera.
Some recent things:
Replaced a watch battery that has been dead for a couple of years.
Ordered film for my Polaroid land-camera. Three cheers for tangible photographs!
Covered my parents' kitchen table with scraps of paper, spools of thread, and tiny books. I call this area of the house the "exploritorium," and they are supportive.
Seasoned a cast iron dutch oven for my parents.
Reconstituted some of my sourdough-starter for my parents.
Shared the secrets of making sourdough bread with my parents. Their minds have been blown.
Bought an $8 olive-green smith-corona typewriter on the first full day I was here, and carried it home on foot. In the rain.
Participated in late-night Christmas eve "reindeer games" with my big brother. Much stifled hysterical laughter.
Made "black sticky gingerbread" from a very pretty site my boss told me about.
Won at Scrabble...a few times.
Watched an embarrassing number of episodes of Law and Order...
Somewhere far away, he is watching water drip from the
faucet and wondering if he's able to jump on the ceiling fan...
And since my blog is presently this boring, I'll go ahead and add that I miss this guy. Thank you (a million times) to my roomie for keeping him out of trouble while I'm away.....
Posted by

Michelle C. Moode
at 8:16 PM
No comments: